Fully Loaded Cilantro & Lime Guacamole with Live Organics Crackers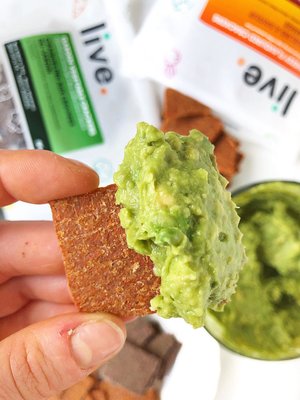 Fully Loaded Cilantro & Lime Guacamole with Live Organics Crackers
INGREDIENTS:
1 Large avocado

1 small garlic clove, minced

1 drop doTERRA Cilantro Essential Oil

3 drops doTERRA Lime Essential Oil

1/4 tsp pink himalayan sea salt
DIRECTIONS:
In a small mixing bowl, mash the avocado until smooth.

Add the remaining ingredients and serve with Live Organic Crackers (I'm loving their Cheese & Garden Vegetable ones!) & vegetables.